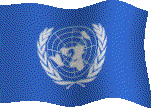 Here we'll list events and activities scheduled for the next couple of months. We'll update this page frequently, so check back often to stay up to date.

CHAPTER'S NOTES
Fall and Winter Thin Blue Line newsletter
Next chapter meeting this year will be on Saturday September 14, 2019 1000hrs at Branch 12 Legion on Dorchester Street in Sydney.
It was decided to keep the August 9th, 2019 event small. (August 9, 2019 falls on a Friday.) All available Peacekeepers will gather at the Peacekeepers monument on the boardwalk in Sydney at 1300 hrs. There will be a wreath laying and speeches will be made. There will be no invitations sent out, the gathering will be shared mostly through word of mouth. After the ceremony the members will decide if they wish to go for dinner as a group, or retire to a local Legion. Dress is summer dress. An email will be sent out the end of July as a reminder.
Enjoy a safe and happy summer!
There is a D-Day Commemorative Show that North Sydney puts on. This year it will be held at the Emera Centre at 1400hrs on Sunday June 23. Tickets are $10 at the door or from any Northside Legion. Dress is optional. If you come in uniform you could be asked to participate in the closing veterans parade.
Also, if there are any special events going on that our chapter could be involved in or attending, please let us know!!
Flags of Remembrance 2018
Chapter President Jack Griffin accepts flag from David Piercey.
Church service in Marion Bridge NS.
Blue Berets: Left-Don Gardiner. Right- Moe Dickson.
Just a reminder, if any CAVUNP members (family included) are ill and/or in hospital please inform a chapter member. We are concerned and would like to send get well wishes, but if we are unaware of your condition we cannot respond. Thank you.